RESHAPE AND TIGHTEN WITHOUT SURGERY OR DOWNTIME
As we get older, our bodies start to produce less collagen and store more fat—this is what eventually leads to wrinkles, sagging, cellulite and other signs of aging. Venus Legacy™ uses heat to naturally boost collagen production and break down fat cells, which tightens sagging skin*, smoothens out cellulite, and makes the body look slimmer and more toned*. Venus Legacy™ will also help to reduce fine and lines and wrinkles, leaving you with smoother, younger-looking skin.
COMFORTABLE TREATMENTS WITH NO DOWNTIME: Treatments are virtually painless and you can return to your daily schedule immediately afterward.
SAFE FOR ALL SKIN TONES: Treatments use radio frequency technology, which is proven safe and effective for all skin tones.
WHAT TO EXPECT: Most patients receive 6-8 treatments per area. The exact number will depend on each individual person and the area being treated. Treatments are done once a week.
HOW IT WORKS
Using our patented (MP)² technology, Venus Legacy™ combines Multi-Polar Radio Frequency and Pulsed Electro Magnetic Fields, which produce uniform heat under the skin's surface. The radio frequency causes a thermal reaction in the tissue, which stimulates the body's natural healing response. This works to increase collagen and elastin fibers, which results in tighter, smoother skin. This process also works to break down the volume of fat cells in the treatment area, which helps to give the body a slimmer, more contoured shape.
What really sets Venus Legacy™ apart is the advanced VariPulse™ technology. This is an adjustable pulsed suction feature that gently pulls the skin upward. This allows for the radio frequency energy to travel even deeper into the skin. In addition to triggering even better cellulite reduction and body contouring*, it also stimulates healthy circulation.
* Regulatory clearances may vary by country.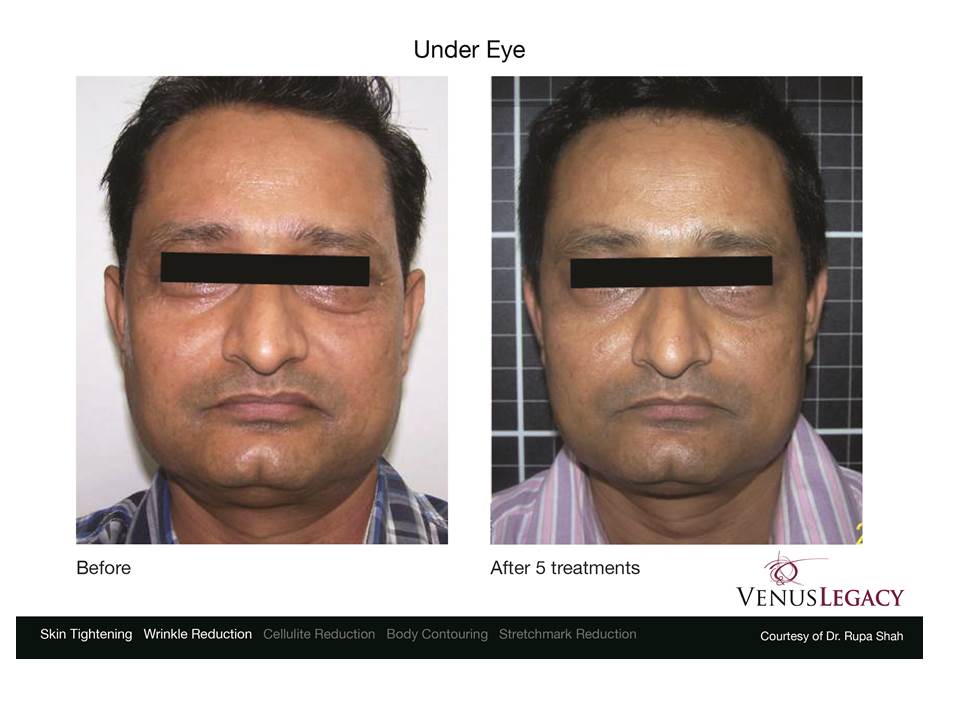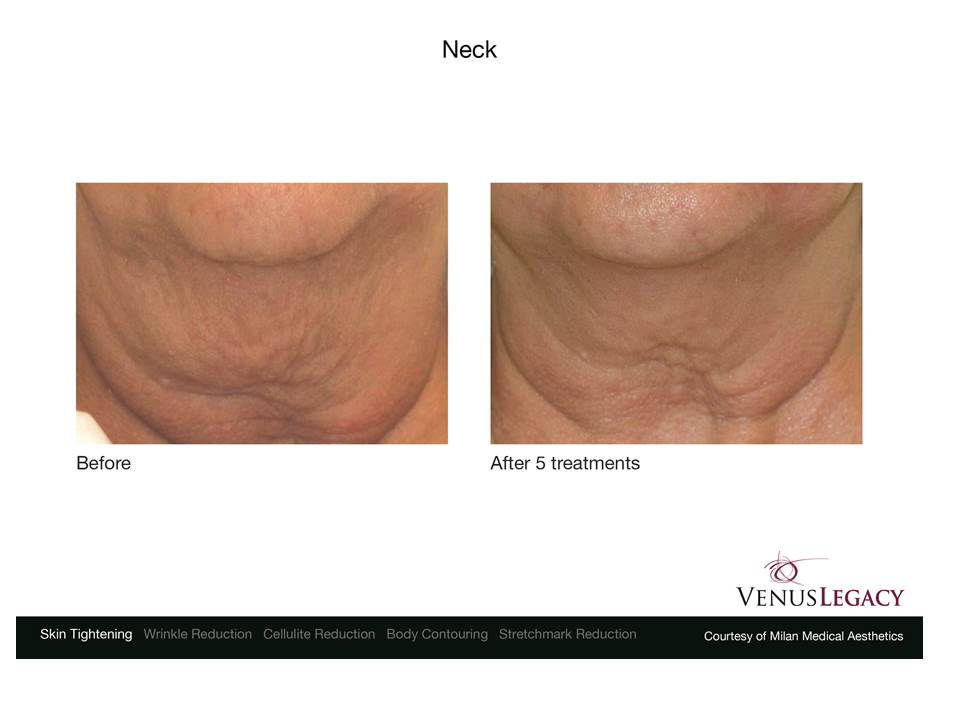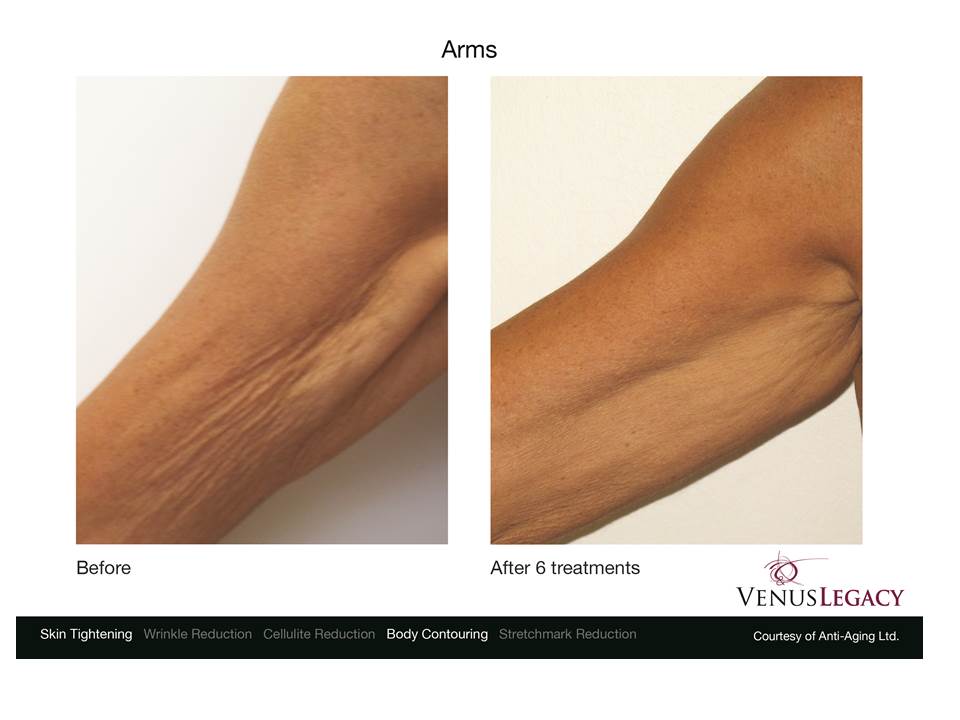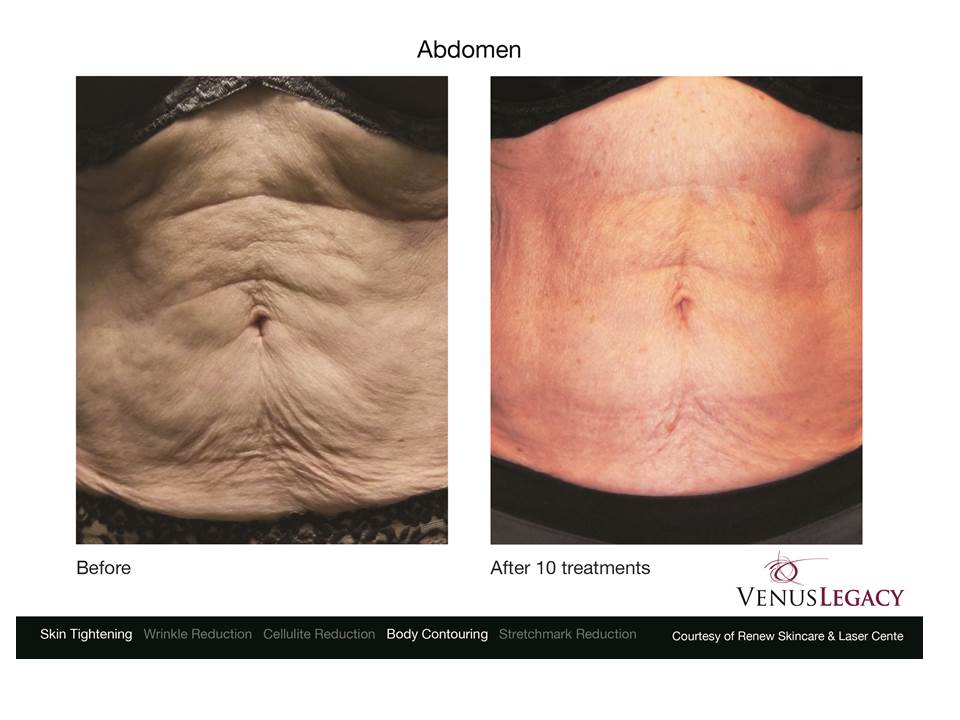 For more information, click here.