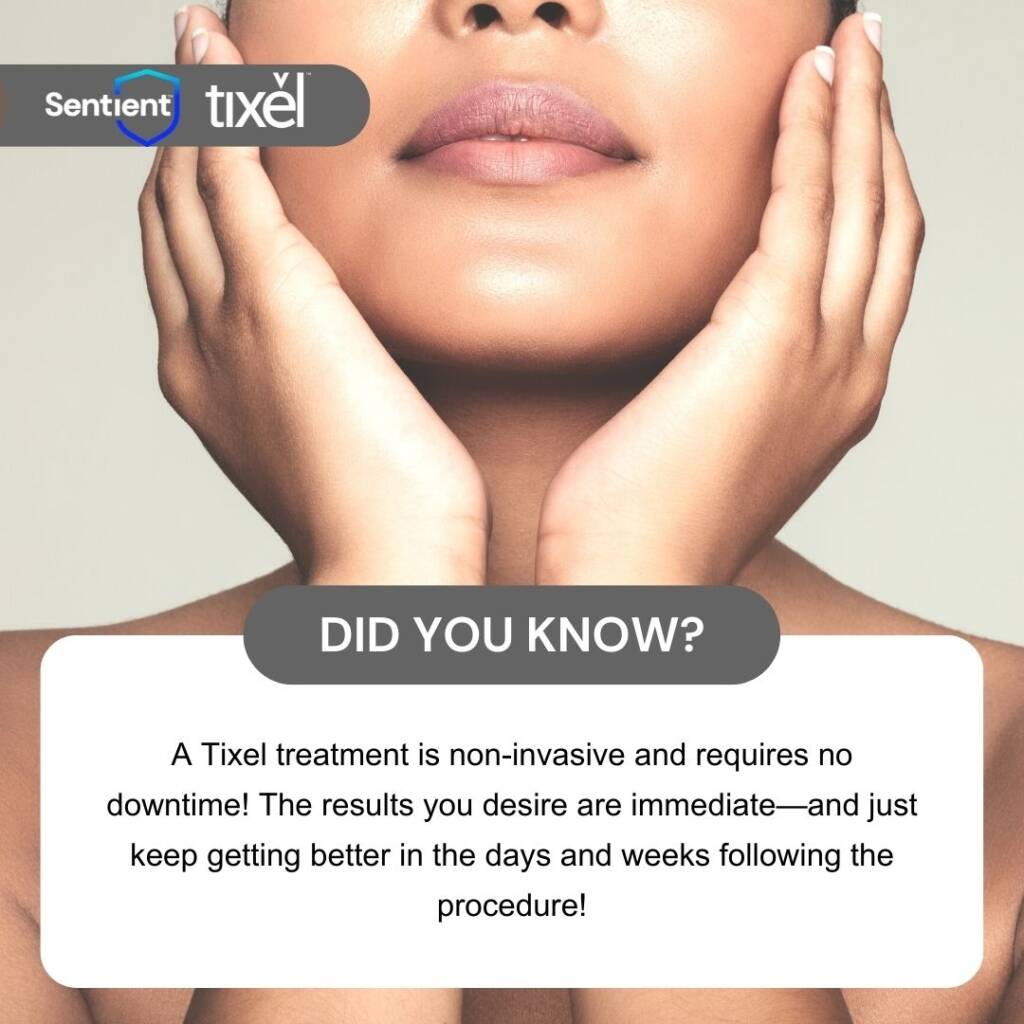 TIXEL™ FRACTIONAL TREATMENTS FOR SAFE, EFFECTIVE RESURFACING ON ALL SKIN TYPES.
WHY TIXEL™? This treatment is great for people that don't want downtime, pain, nor higher costs associated with laser and RF microneedling treatments. Now with TIXEL, treatments can be fast and effective with NON-laser technology. Get impressive results with the patented thermo-mechanical Action™ (TMA) from TIXEL. Thermo-mechanical fractional injury (TMFI) therapy (TIXEL) is effective for skin rejuvenation on skin types II-V, according to the results of a retrospective study published in Lasers in Surgery and Medicine (March 2021).
TMFI is a safe and effective method for improving facial skin quality. Addressing patient′s expectations while maximizing the benefits of this novel technology will provide superior aesthetical results.
EXPERIENCE TIXEL® THE NEWEST THERMAL-MECHANICAL ACTION TECHNOLOGY THAT TREATS ALL SKIN TYPES, QUICKLY AND EFFECTIVELY.
TMA® is a technology that combines motion and heat with the forward movement of a medical-grade titanium tip. This proprietary non-invasive technology transfers thermal energy to skin very quickly and safely. TIXEL utilizes thermal resurfacing with a stamp-like technique to break up abnormal pigment clusters. As skin heals, it increases cell turnover, lessening dark spots.
NON-INVASIVE SKIN RESURFACING FOR ALL SKIN TYPES.
TIXEL® treats delicate facial skin. Brief appointments with minimal social downtime. TIXEL® is non-laser technology, using only proprietary direct heat. Can be used on face & body, best results are produced after several treatments. Packages are available for small, medium and large areas!
For more information, click here.