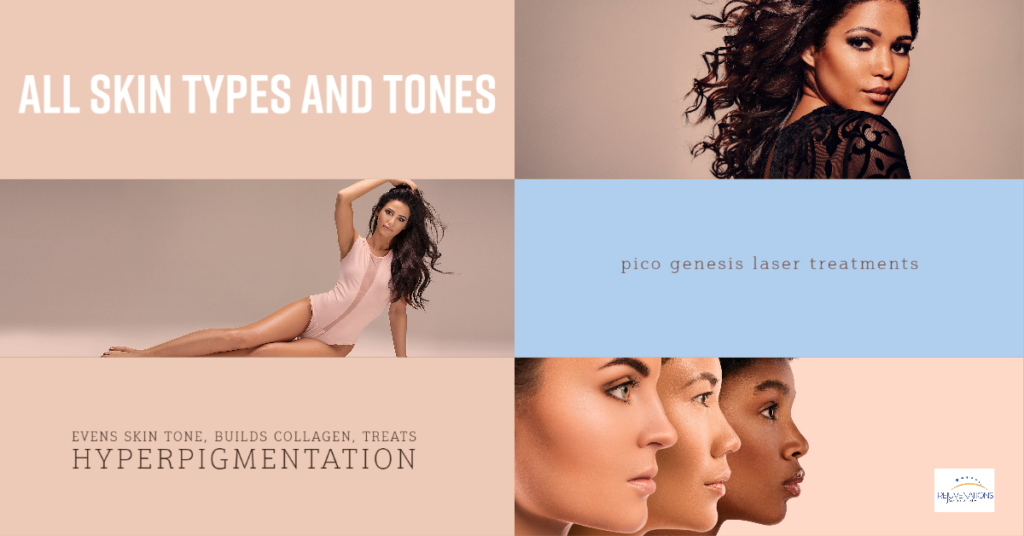 Imagine breaking away from your daily makeup routine and facing each day with a naturally radiant look. PICO Genesis™ offers a lasting solution to everyday skin concerns— and a more confident you!
Reasons you may seek treatment include:
Sun/Age Spots
Pigmentary Concerns
Brighter/Radiant Complexion
Even Skin Tone
Return Skin To Its Youthful State
IS IT SAFE? WHY?
Yes! With significantly shorter and faster laser pulses, PICO Genesis™ revitalizes skin without causing thermal damage to surrounding tissue—an adverse side effect commonly experienced with other conventional laser procedures.
WHAT SKIN TYPES WORK WITH PICO GENESIS?
PICO Genesis™ is effective on virtually all skin types and tones.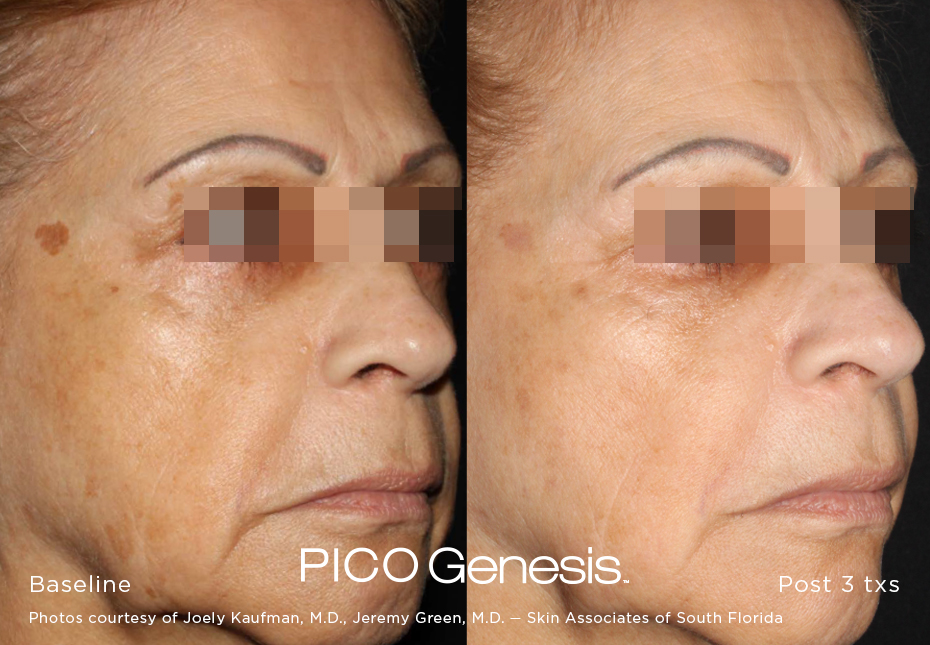 For more information, click here.