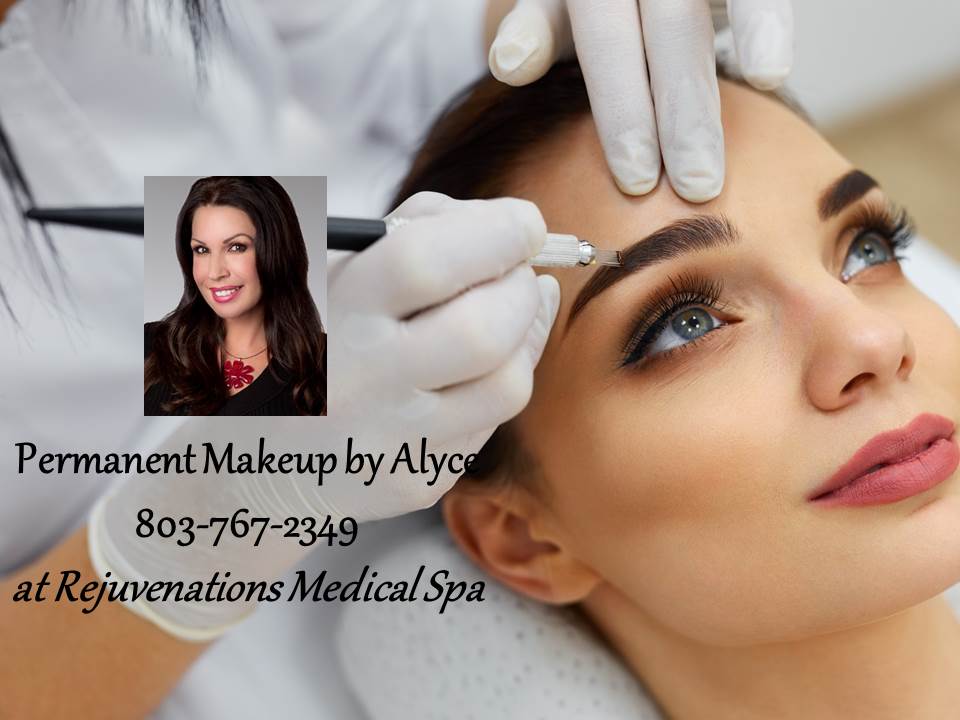 PERMANENT MAKEUP
The Permanent Micro-pigmentation method is the micro-implantation of all naturally approved pigments into the skin's pores with a specially designed tool. The procedure is completely safe, and in many cases it is virtually painless. We will enhance your eyes to make them more alluring. Eyebrows, eyeliner and lips will always look perfect and the added advantage that the make-up will not come off, while saving time.
WHO CAN BENEFIT FROM PERMANENT MAKE-UP?
Those who:
Have unsteady hands
Don't want to look naked without makeup
Are active in sports
Have eyes that tear frequently
Have a problem with seeing objects at a close range
Have arthritis
Are too busy or don't want to take time to put on makeup
Our Permanent Makeup Artist, Alyce, was a previous owner of a salon in Florida. She has been a certified Permanent Makeup Artist with Meicha ink company since 2005. She has been with Rejuvenations Medical Spa since 2007 and has performed well over 2000 permanent makeup procedures.
Alyce would be happy to have a complimentary 15 minute consultation with you to go over pricing, color, shape and her recommendation for your needs. Please call Alyce directly at 803-767-2349 or email beautybyalyce@me.com to make your appointment. You can see more pictures of Alyce's work by visiting her Facebook page at BEAUTY BY ALYCE.