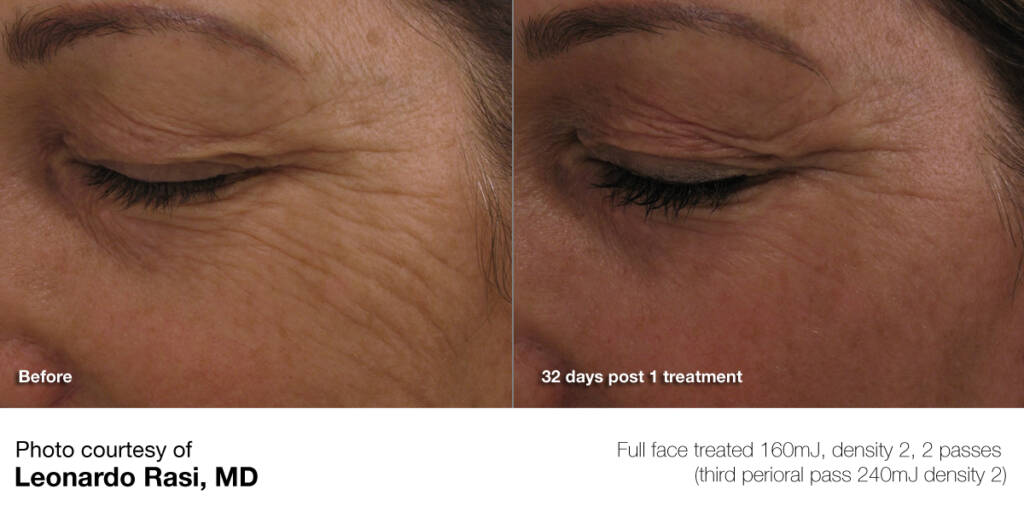 PEARL FUSION LASER TREATMENTS PROVIDE IMMEDIATE AND LONG-TERM ANTI-AGING BENEFITS
Pearl Fusion is the latest total skin renewal concept that provides striking single treatment results and high patient satisfaction. By applying a unique laser wavelength, Cutera's engineering team has delivered a technology to treat both the upper and deep layers of the skin all in one treatment session. Rejuvenations Medical Spa is now offering these two modalities. Pearl Fusion combines two lasers. The Pearl laser addresses upper skin layer problems such as brown spots, uneven skin texture and fine wrinkles. Pearl Fractional penetrates the deeper skin layers to improve more challenging conditions such as creases around the mouth and eyes. Clinically, the physician will first resurface the entire face with the Pearl laser; Pearl Fractional will then be applied in facial areas requiring a more aggressive treatment. Pearl Fusion's approach results in immediate improvement in the patient's complexion, reducing the signs of sun-induced damage and aging. Over the long term, patients will notice continued structural changes in their skin, including increased volume and firmness.
We are offering Peal Fusion because it provides a solution for both the superficial epidermal skin layers as well as the deep dermal layers. We can treat wrinkles of different depths, improve skin texture, pore size and brown pigment. The skin's surface appears not only healthier and more clear, but the structure of the skin actually improves for six months as the growth of new collagen occurs. It is usually a single office visit procedure and healing takes place over 5-7 days.